Our friendly and caring team of dental professionals is excited to meet you! Our team is committed to helping you and your family achieve and maintain healthy, beautiful smiles, and we will do everything possible to help you feel at ease and make your experience at Forest View Dental SC comfortable. Give us a call today at 920-733-1111 to schedule your appointment with our dentists in Appleton, Wisconsin, Dr. Thomas LaSelle, Dr. Thomas Grotenhuis, Dr. Stacey Madson and Dr. Keith Foster, and learn more about our services.
I am proud to be associated with the dedicated, caring and professional dental staff and doctors of Forest View Dental SC. We all strive to provide our patients the best dental care with their comfort in mind. Our doctors and staff are committed to patients and our community. Forest View Dental SC participates in many community activities in the Fox Valley, including community dental clinics, teaching future dental hygienists and support for local school-age events, as well as fundraising for our veterans and their families.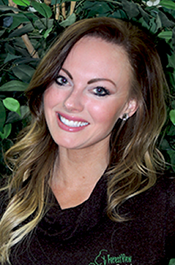 I love to meet new people every day! As the New Patient Coordinator, I strive to make every Forest View Dental SC patient's first impression unforgettable for our patients of the Fox Valley. From our excellent dentistry to our amazing staff and customer service, I am truly confident in our practice. Come join us today!
I have worked in dentistry for 20-plus years and enjoy being part of the Forest View Dental SC team, where I can assist with making patients feel comfortable, confident and educated about your dental care. I love helping people and providing the best service to each and every patient, from scheduling your next dental appointment, walking through a treatment plan/cost estimates, or working with you on how your dental insurance plan works.
As one of Forest View Dental SC's patient coordinators, it is great working with the doctors because of their passion for dentistry and patient care with comfort. My main role is to help ensure Dr. Grotenhuis' patients are scheduled and help them understand their treatment plan and how their insurance applies to their treatment.
I have been a dental hygienist since graduating from Northeast Wisconsin Technical College in 2004. I joined the Forest View Dental SC family in 2008, and I am so happy to be working in the Fox Valley. I find dental hygiene very rewarding, and I love being a part of a practice that focuses on patient care, comfort and education.
I started working at Forest View Dental SC in 2003. Helping people feel great about their smile is truly rewarding. I am very happy to be working in an office that places so much emphasis on patient respect and patient comfort.
I thoroughly enjoy getting to know my Forest View Dental SC patient's families, hobbies and health concerns. It is truly important to me for my patients to feel comfortable and cared about. Educating my patients so they understand what is happening and what I find is key to guiding them to their best oral and overall health.
As a dental assistant, I enjoy making your every visit to Forest View Dental SC as comfortable as possible to help you feel educated and confident in your dental care. I look forward to meeting you!
I strive to make my patients feel more comfortable while getting treatment done. I especially enjoy making children's experiences more pleasurable and fun! Dr. Grotenhuis has been practicing orthodontics since 2007, and I have found it very rewarding watching our patients self-confidence transform as their teeth straighten into beautiful smiles! I have worked with Dr. Grotenhuis since 2001, and I know that he works hard to help our patients feel the same way.
I have been working with Dr. LaSelle since 1999. I enjoy getting to know our current patients and meeting new patients. I like to see patients leave with a smile.